The Importance of Return to Player (RTP) in Slots
The Importance of Return to Player (RTP) in Slots
While the outcome of each spin is completely random when playing online slots, there are a variety of factors that punters can take into consideration before making a bet. The RTP rate is one of the most widely used statistics that can help players immediately gain insight into the game itself.
In essence, the Return to Player rate shows the percentage of all wagered funds that are redistributed to players. This may seem like incredibly useful information on its own. However, it can also be used to determine other things, such as the house edge and the volatility level of a slot. Having an accessible RTP is needed by both online slots and physical machines alike, in order to comply with the law.
This post explains everything related to RTP, including what it is, how it can be used when playing online slots, and the overall importance of knowing this percentage!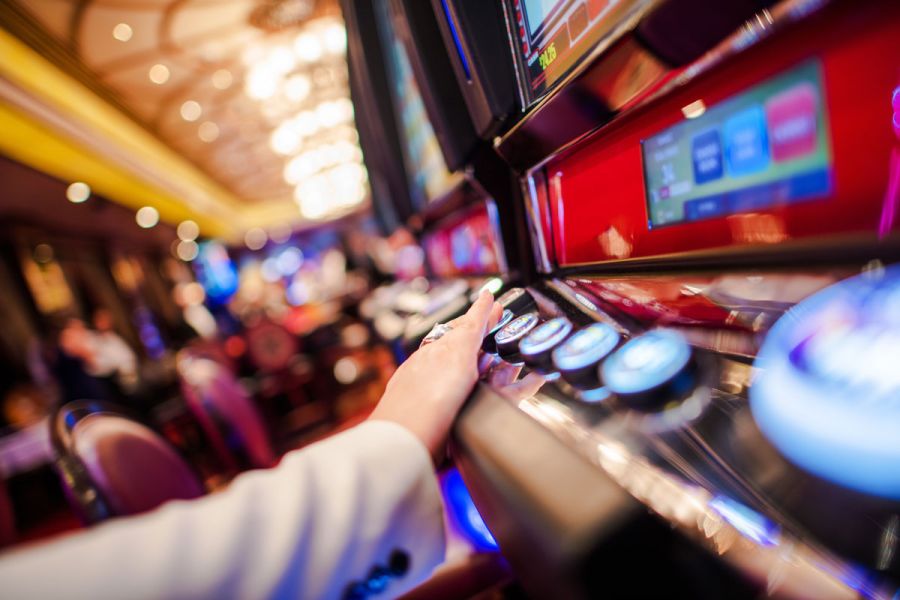 Understanding Return to Player (RTP) in Slots
RTP, or Return to Player, is the percentage of all bets that are returned in winnings. For example, if the RTP of a slot sits at 95%, which is not uncommon for online releases, an average of 95.00 will be paid out for every 100.00 that is wagered.
Some players get this confused with hit frequency. However, there is a huge difference between the two terms. The hit frequency of a slot shows, on average, how often a matching combination should occur. It doesn't take the associated potential winnings into consideration, which is why the two figures aren't linked. In short, RTP focuses more on the distribution of wagered funds, while hit frequency details how often a combination should typically occur.
To make sure that a slot machine complies with the specified Return to Player percentage, providers use a variety of complicated procedures. All of this is performed without influencing the game itself, meaning that the result of each spin is still totally random.
Significance of RTP in Slot Games
It may come as no surprise to learn that RTP percentages are hugely influential in the realm of online slots. As mentioned earlier, they directly relate to other statistics, including the house edge and volatility of a game. Here's a quick overview of the two terms, as well as how they can be worked out with the Return to Player rate:
House Edge - This is shown as a percentage and displays the total amount of all wagered funds that the casino expects to take in the form of profit. For example, if the house edge is 5.00%, the casino expects to make 5.00 for every 100.00 wagered. In order to calculate this, players can simply minus the RTP figure from 100%, leaving the house edge.
Slot Volatility - As for volatility, this relates to two different factors, the hit frequency and the average potential winnings. Usually, a slot that has a higher RTP will have a lower level of volatility and vice-versa. This will be covered in more detail later on in this article.
Now, some players may find that their session does not closely follow the RTP figures as specified by the provider. This is expected, however, as the Return to Player rate is calculated over hundreds of thousands or even millions of spins. In the short term, anything is possible, with following the RTP percentage closely being a very unlikely outcome.
Finding and Comparing RTP in Slots
When it comes to finding the RTP information, there are a few places to look. The most common area is within the slot itself when viewing the rules. Alternatively, players can find the Return to Player percentage by looking on the website of the provider. Of course, this will vary across the board, with some providers offering higher RTP slots than others.
For example, providers such as Hacksaw Gaming are known for releasing volatile slots with lower Return to Player percentages. This is evident in titles like Wanted Dead or a Wild, which can come with an RTP as low as 88.42%. Adversely, NetEnt tends to opt for titles with less volatility, with Starburst being a prime example. This release comes with an RTP of over 96.00%.
RTP in Slot Selection and Gameplay
So, should the RTP of a slot influence the game selection of a player? In short, it depends. Slots with a large percentage can be beneficial to those that are looking to make their bankroll go further, or to players that are in the process of fulfilling the wagering requirements for a bonus offer. Adversely, some punters may look for titles with a lower RTP, should they be searching for volatile slots.
As a general rule of thumb, anything over 96.00% is considered to be above the average for online slots. Land-based slots, or physical machines, tend to offer a much lower RTP, with very few offering a rate of 92.00% or higher.
Legal Requirements and RTP Manipulation
The RTP rate specified by a provider is regularly tested, to ensure that it's accurate. This is done over the course of hundreds of thousands, or millions, of simulated spins, with the data being collected and analysed.

One common misconception is that the Return to Player rate can be adjusted by the casino. Another myth is that the rates are decreased during peak times, in order to maximise the profit that the casino receives. Both of these are untrue, with the RTP being set by the provider of the game. As mentioned earlier, slots are regularly tested, and due to the house edge, casinos have absolutely no need to manipulate these statistics.
Furthermore, a casino could be instantly shut down if it's found to be using deceptive practices. Having a licence to operate in various jurisdictions is incredibly valuable, so risking this in any form would be unwise, to say the least. It's in the best interests of everyone involved for slots to be fair and trustworthy, using RNGs to create outcomes that are totally unpredictable to anyone.
RTP, Slot Features and Volatility
As mentioned earlier, volatility and RTP percentages can go hand-in-hand. Slots with a higher RTP will often be less volatile, awarding players with less potential winnings, on a more frequent basis. On the other hand, a lower Return to Player rate can signify that the slot doesn't award quite as often, but when it does, the potential winnings are larger on average.
Other features, such as jackpots, can also have an impact on the RTP of slots. If the jackpot is progressive, the return to player percentage may be included in the main statistic. However, some titles will clearly state the RTP of the base game, alongside the percentage offered by the jackpot. The second option is preferred by many, increasing transparency as a result. Fixed jackpots, on the other hand, will be factored into the overall RTP of all games.
Maximising Winnings Using RTP
Now that we've discussed everything surrounding RTP, let's look at some strategies that players can implement when spinning online slots:
Careful Selection - Before playing, users should decide whether they are looking for a game with high or low volatility. If looking for a low level of volatility, finding the slots with the highest RTP percentage could be a worthwhile venture.
Bankroll Management - Typically, when spinning a slot with a high RTP, players will use a flat betting system. This means that each spin is performed on the same stake size, with no alterations being made based on the outcome of previous rounds.
Using Bonuses - Slots with higher Return to Player percentages can also be helpful to those that are in the process of fulfilling wagering requirements. This can help a player's balance go further, losing less over time, meaning that there is a greater chance of the requirements being completed.
Of course, it's important to remember that no strategy can guarantee a win when spinning online slots. RTP statistics can also play a role in responsible gambling. While players can get lucky over a short period of time, these numbers are a reminder of the popular saying, "The house always wins"
To wrap up this article, the Return to Player statistics of a slot is important and before spinning, punters should ensure that they've checked on this percentage. RTP rates can help the player decide whether or not a slot matches their preferences at a glance, meaning it won't take as long to find new titles.
It's also crucial that players understand the difference between RTP and hit frequency, with these two terms being confused often. The RTP takes the wager into consideration, while the hit frequency only looks at how often a combination appears on the reels.
For those that are looking for low volatility when playing slots, perhaps to maximise their funds or complete wagering requirements, titles with a high RTP could be the way to go. Remember that these stats can be checked within the game itself, or by using the website of the provider that created the slot.
Frequently Asked Questions
What is Return to Player in slots?
The Return to Player rate in slots is the percentage of all wagered funds that are redistributed to players.
How does RTP affect the outcome of slot games?
In short, slot games that have a higher RTP offer better odds of winning over time
Why is RTP important for slot players?
RTP is important for slot players as it helps them to identify the house edge with any given release. The Return to Player figure can simply be taken away from 100%, leaving behind the house edge.
What is considered a good RTP percentage in slots?
For online slots, anything over 96.00% is above average. For land-based alternatives, over 90% is a good RTP rate.
Can the RTP of a slot machine be manipulated?
No, the RTP of a slot cannot be manipulated once set. It's regularly tested by various companies to ensure that each game complies with the specific Return to Player percentage.
Are online slots more favourable in terms of RTP compared to land-based slots?
Yes, the average of land-based slots is roughly 85%-90%. Their online counterparts are typically in the 94%-96% range.
Do different game providers offer varying RTP percentages?
Yes, the provider decides the RTP of a slot and due to this, the number is likely to fluctuate across different studios.
How can players find the RTP information for a specific slot game?
The RTP associated with a game is usually found within the rules section. Alternatively, it can be found on the website of the provider.
Does a higher RTP guarantee bigger wins in slots?
No, there is no way to guarantee any type of winnings when playing online slots. In fact, a higher RTP can indicate a lower level of volatility, which may mean that larger wins are less likely to occur.
Can players improve their chances of winning by choosing high RTP slots?
Yes, choosing a slot with a higher RTP can improve a player's chances over time. In the short run, however, anything is possible.